School Info
Katherine J LaPlaunt
Elementary Principal
katherine.laplaunt@k12northstar.org
479-4234 x223
479-4025 [fax]
Address
700 Auburn Drive
Fairbanks, AK 99709
School Hours
Students: 9:10 am - 3:30 pm
Office: 8:00 am - 5:00 pm
Announcements & Upcoming Events
Mother-daughter team teach students printmaking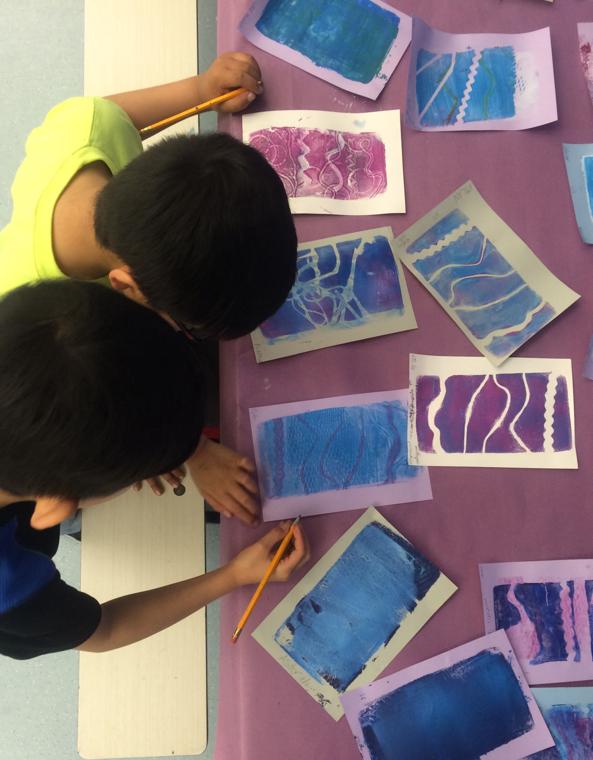 Mother and daughter Mary and Klara Maisch have spent the last week at Pearl Creek Elementary School teaching students about printmaking. The pair were there through the Artists-in-Schools program.
The Artists-in-Schools program is made possible through the support of the Fairbanks Arts Association. The Fairbanks Arts Association has been administering the Artists-in-Schools program for more than three decades.
Read full article
Kindergarten Registration and New Student Enrollment
Come by the Pearl Creek front office from 9-4 beginning April 30th to register your kindergartener or new/transferring student. Please remember to bring your student's birth certifiicate, immunization records, and proof of your physical residence with you at the time of registration. Kindergarteners registering for school must be 5 on or before September 1.
Out of Attendance Area Applications may be picked up and submitted beginning on April 30. Please remember to enroll your student at their home school for the fall, as decisions for Out of Attendance Area requests may not made until after school has started in the fall.
NEW PTA Shirts Available
Pearl Creek Phones
We are experiencing problems with our phones dropping calls or not connecting to the school. If you have trouble getting through, please feel free to email our office staff. lisa.corbett@k12northstar.org We will check our emails constantly throughout the day to ensure your messages are received.
Thank you for your patience and understanding.
Pearl Creek Staff
Letter from Commissioner Hanley to Alaskan Parents
New Teacher Evaluation Process
Parents can learn more about the new teacher evaluation process and provide feedback to the district administration at the link below.
Revised 2014-15 Calendar
Tuesday, March 24, 2015
The 2014-15 calendar was revised in response to an inclement weather closure.
The last day of school for students has been adjusted to Thursday, May 21.
School calendars are available for subscription in any preferred calendar program.
To subscribe to school calendars:
• Visit the Calendar page on your school website
• Click boxes to customize calendar feed
• Click iCal to generate customized calendar feed URL

Subscribe to Pearl Creek eNewsletter
Click on this link below to sign up for our new eNewsletter, and receive important Pearl Creek news delivered to the email account or mobile device of your choice. You can manage your subscription and unsubscribe at any time.
PEARL CREEK REPORT FOR 2013/2014 SCHOOL YEAR