School Info
Katherine J LaPlaunt
Elementary Principal
katherine.laplaunt@k12northstar.org
479-4234 x223
479-4025 [fax]
Address
700 Auburn Drive
Fairbanks, AK 99709
School Hours
Students: 9:10 am - 3:30 pm
Office: 8:00 am - 5:00 pm
Announcements & Upcoming Events
First-time Pearl Creek Elementary teacher reflects on year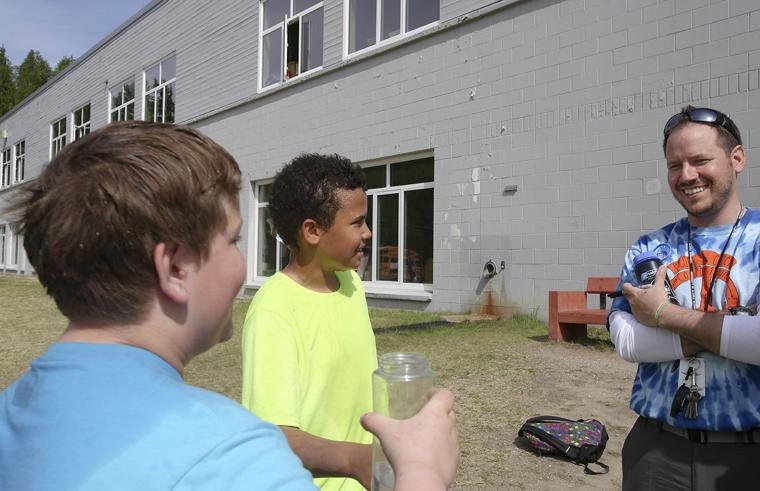 FAIRBANKS — Desks were stacked, hugs were given and goodbyes were said throughout Fairbanks on Thursday as the final bell rang on the end of the 2014-2015 school year.
For some students, it marked the end of their time in grade school. For some teachers, it marked the end of their 20-plus years of education service. For the vast majority of students and teachers, however, it simply marked the end of a single chapter in an ongoing story.
Read full article
End of School Events and Schedules
Just a reminder to parents:
6th Grade Celebration is on Tuesday, May 19 12:00-1:30
There are EARLY OUTS (Students dismissed at 2PM) on Tuesday 5/19, Wednesday 5/20 and Thursday 5/21.
The LAST DAY OF SCHOOL is Thursday, May 21. Field Day will be from 9:30 - 11:30 followed by a Student and Staff Picnic beginning at 11:30.
Please have your student(s) bring the following items:
1st&2nd Grade: 1 Pkg. COOKIES
3rd&4th Grade: 1 BIG BAG OF CHIPS
5th & 6th Grade: 1 BAG OF HOT DOG BUNS(8 IN A PACKAGE)
THANK YOU FOR A WONDERFUL YEAR! SEE YOU IN THE FALL
Update: Phone Access
Wednesday, May 6, 2015
In response to anonymous threatening phone calls that have disrupted operations at various schools, district schools will no longer accept calls from anonymous numbers.
This action was taken at the recommendation of law enforcement agencies, which are investigating the recent calls.

Callers with anonymous numbers can reach schools by taking steps to display their numbers prior to calling a school or by calling the administrative center at (907) 452-2000, which will serve anonymous numbers.

Pearl Creek Phones
We are experiencing problems with our phones dropping calls or not connecting to the school. If you have trouble getting through, please feel free to email our office staff. lisa.corbett@k12northstar.org We will check our emails constantly throughout the day to ensure your messages are received.
Thank you for your patience and understanding.
Pearl Creek Staff
NEW PTA Shirts Available
Letter from Commissioner Hanley to Alaskan Parents
Subscribe to Pearl Creek eNewsletter
Click on this link below to sign up for our new eNewsletter, and receive important Pearl Creek news delivered to the email account or mobile device of your choice. You can manage your subscription and unsubscribe at any time.
PEARL CREEK REPORT FOR 2013/2014 SCHOOL YEAR